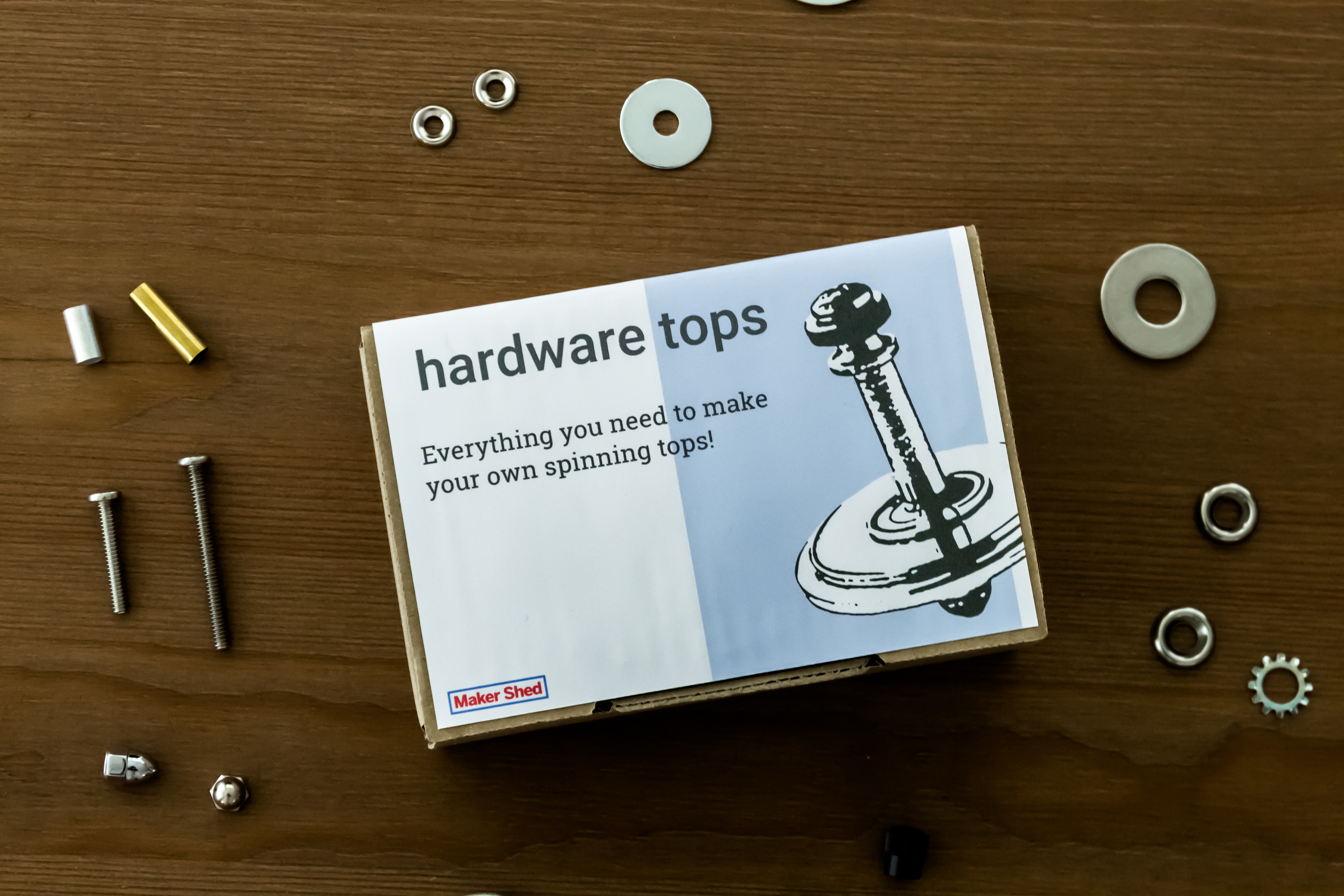 Tops are easy to assemble and adjust, and each component makes the top spin differently. Chrome washers and nuts shine and reflect as the top spins.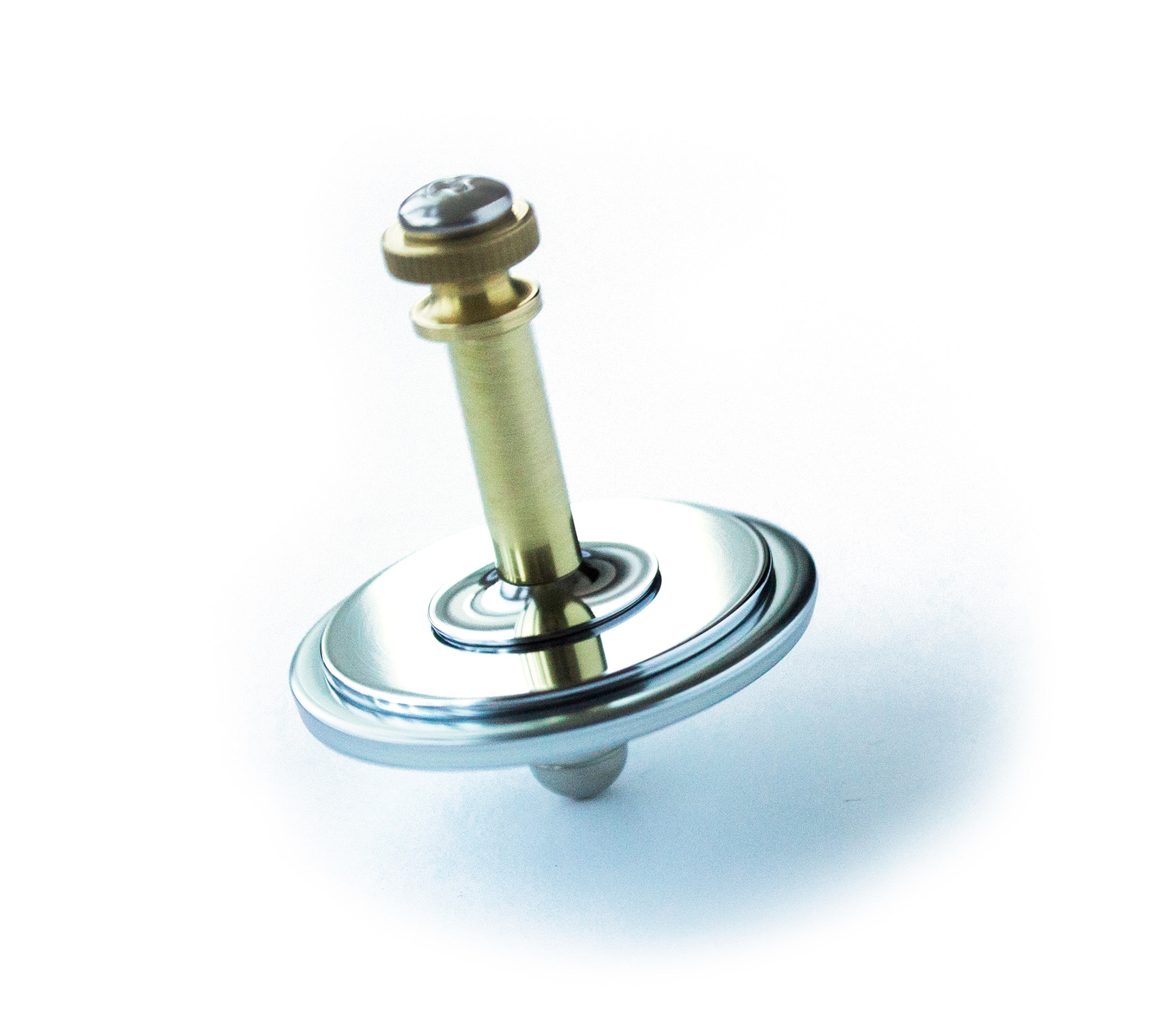 In creating the packaging and graphics, I was inspired by Maker Shed's clear and approachable branding.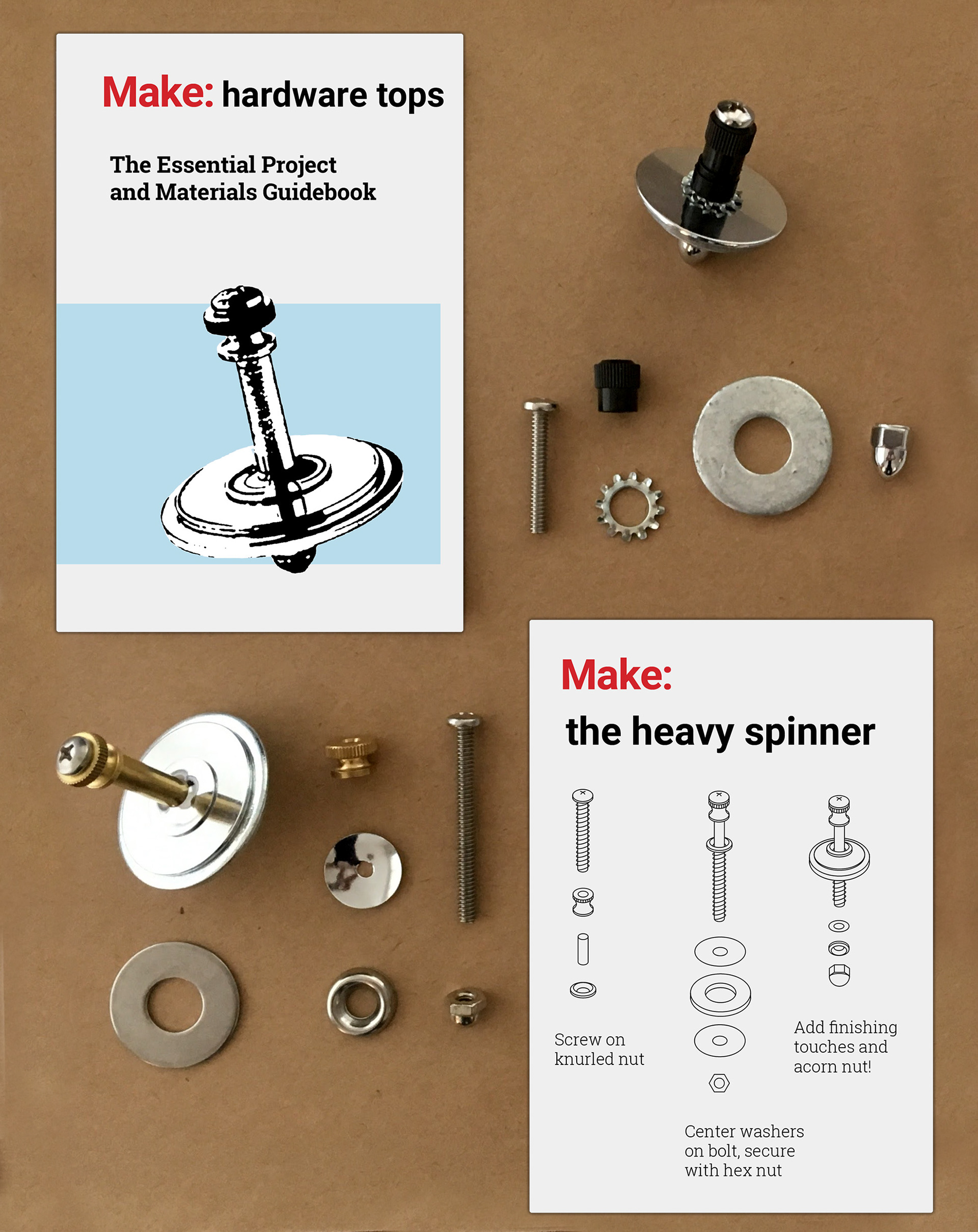 Parts are listed with correct names and sizes so the user knows what to look for if buying more hardware.